Medical staff at a local government hospital in Pacha Klo village in Hsihseng township in the Pa-O Self-Administrated Zone in Shan State have been absent from their posts, causing the deaths of sickly locals that could otherwise have been prevented.
Yesterday(Feb20) the night patrol civilian was shot dead in T-15 Ward, Shwepyithar Township, Yangon, and the police did not allow to file his case. It is reported that in Yangon,[…]
As of 8 PM, 13 Jan, a total of 17,827 samples were tested and found 523 new cases and 24 deaths. MoHS has reported 132,260 confirmed cases including 115,612 discharged,[…]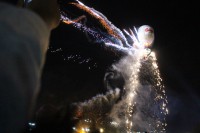 Picture hundreds of home-made fireworks strapped to a basket of a hot air balloon, let off in the middle of a crowd. Absolute. Mayhem.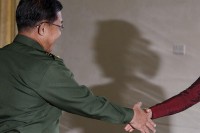 Aung San Suu Kyi reaffirms her commitment to the Nationwide Ceasefire Agreement at the second anniversary of the pact's signing as Burma's commander-in-chief urges holdouts to get on board and the leader of the most prominent ethnic armed signatory to the accord acknowledges doubts about the peace process.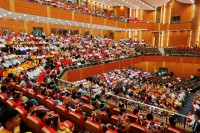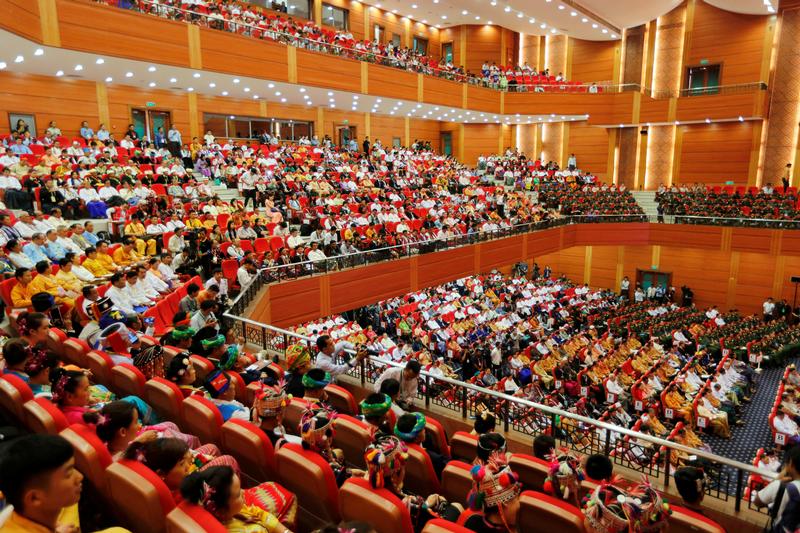 "We understand that the government has a lot of issues to resolve, in particular the Arakan Crisis. However, the peace process should be its priority," says Khun Okker.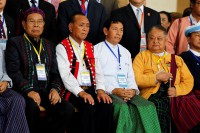 The dwindling alliance of ethnic armed groups joined under the United Nationalities Federal Council banner convenes a conference in Thailand chaired by a leader of one of its former members, the influential Kachin Independence Army.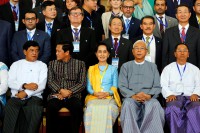 Women's advocates said the second round of 21st Century Panglong Conference talks was much like the first – their voices were sidelined and undervalued.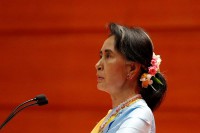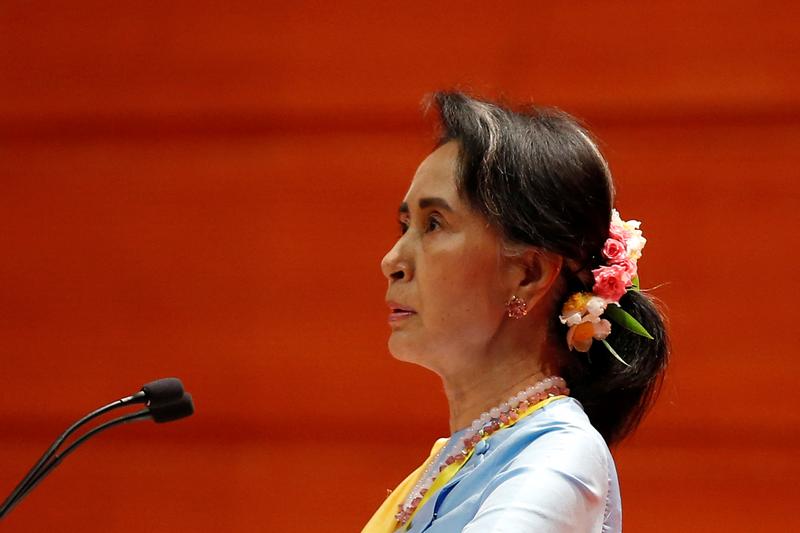 Peace in Burma "is starting to take tangible form for the first time," Aung San Suu Kyi said in upbeat closing remarks at the second iteration of the 21st Century Panglong Conference.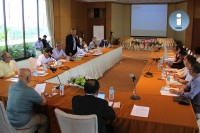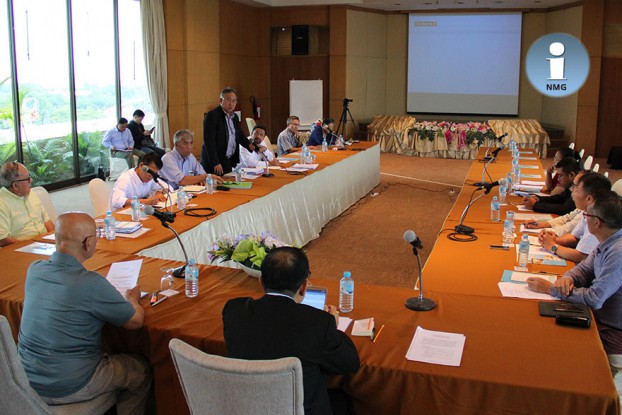 Ceasefire groups urged Naypyidaw to facilitate "national-level political discussions" in Shan and Arakan states.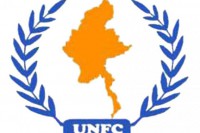 The Kachin Independence Organisation (KIO) and the Wa National Organisation (WNO) have withdrawn from the United Nationalities Federal Council (UNFC), a formerly seven-member coalition of ethnic armed groups.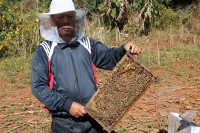 Hundreds of small farmers in southern Shan State have boosted their income through apiculture and they are trained, and enthusiastic, beekeepers.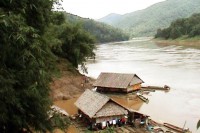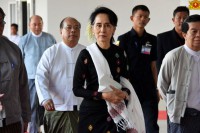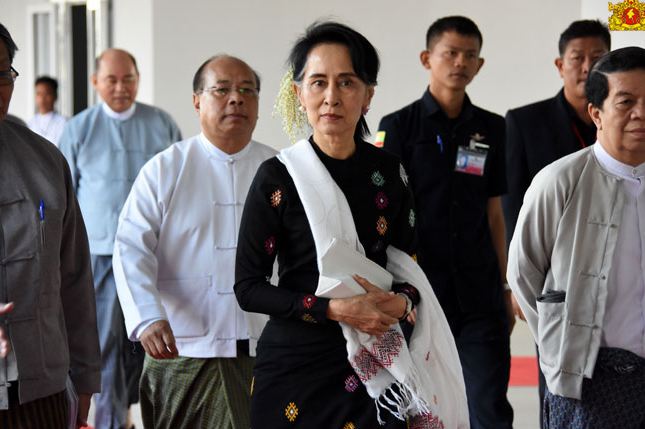 Burma's state counsellor met with ethnic representatives this morning to discuss issues related to the peace process.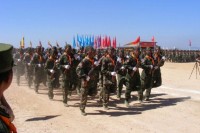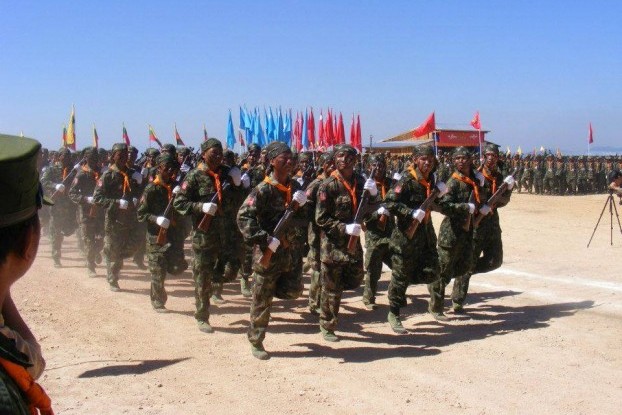 The Shan State Army-South has recently been engaged in clashes against the Ta'ang National Liberation Army.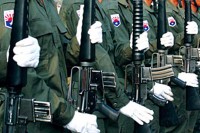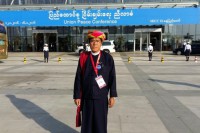 Khun Maung Thaung, the vice-president of the Pa-O National Organisation and chairman of a parliamentary committee on ethnic affairs, expresses confidence in the NLD's peacemaking efforts.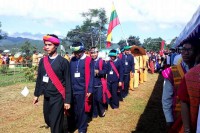 Several participants questioned whether equal rights would prevail for those ethnic minorities that do not have their own state or administrative region.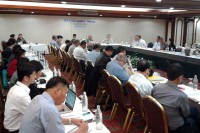 In his opening speech at today's event, KNU Chairman Gen. Mutu Say Poe said that all the ethnic armed groups share one vision – building a federal union that can guarantee genuine peace.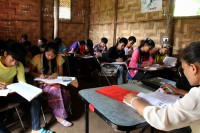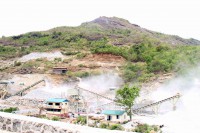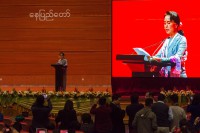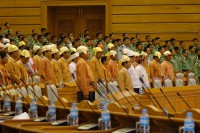 Burma's warring rebel leaders have thrown their support behind the National League for Democracy's pick for President, set to take over the country's fractured peace process.