A rights-based action group have called on the Burmese government to stop threatening those who speak out about human rights abuses. Matthew Smith, executive director of Fortify Rights, said, "We're seeing[…]

A long festering war between the central government and the ethnic states has torn and divided Burma for over 60 years. Can the current peace process, launched by President Thein Sein in 2011, bring about a lasting peace?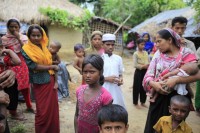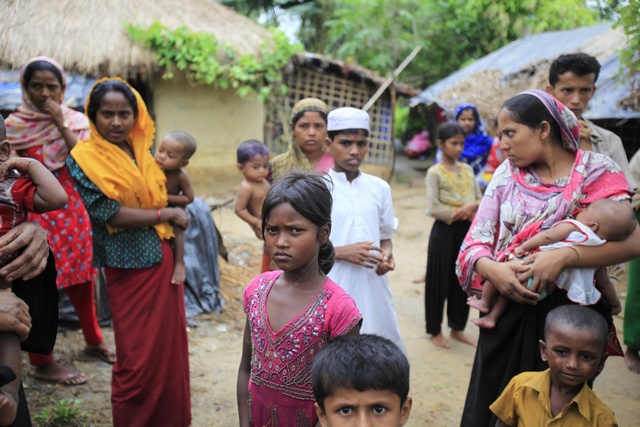 A new report applying genocide laws to the Rohingya situation in Arakan State has been released by human rights organisation Fortify Rights.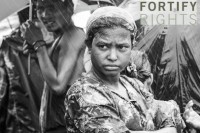 A report by NGO Fortify Rights implicates authorities in Crimes against Humanity by virtue of explicit targeting of Rohingya Muslims in policies restricting marriage, childbirth rights and movement.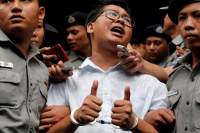 Wa Lone and Kyaw Soe Oo were sentenced to seven years prison after being found guilty of violating the Official Secrets Act.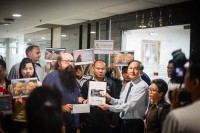 A court in Bangkok dismisses criminal defamation charges against workers from Burma who accused a chicken farm of abuses, in a landmark ruling seen as a rare victory for migrant workers' rights in Thailand.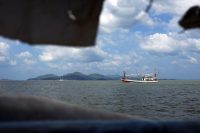 A boat with Rohingya refugees restocked with essential supplies at an island in southern Thailand on Sunday, authorities said, amid signs that overcrowding in Bangladeshi camps could prompt many others to make similarly perilous sea crossings.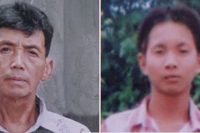 Ministry of Home Affairs says the bodies had "penetration wounds on the left cheek" and the backs of their heads had "exploded".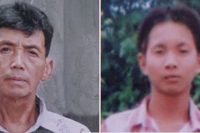 Burmese authorities on Friday visited a suspected shallow grave in the country's north that residents said contained the bodies of two ethnic minority men who were detained by soldiers in January, a police officer and a community leader said.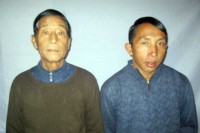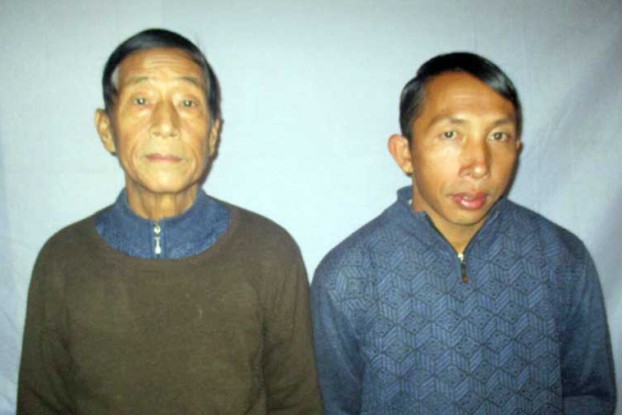 A Shan State court on Friday sentenced two Kachin pastors to harsh multi-year prison sentences after they were caught up in conflict in Muse Township, with the two men found guilty of all charges brought against them, including "unlawful association."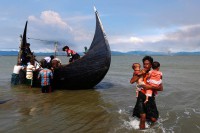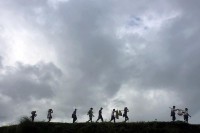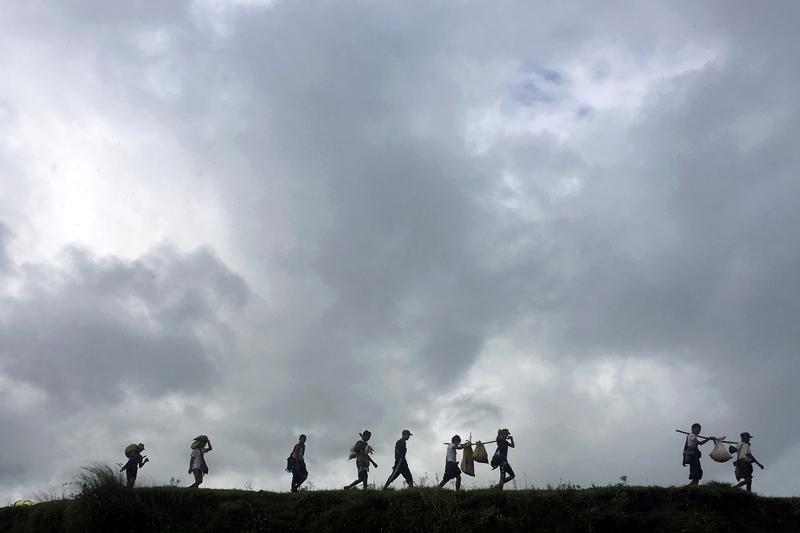 In a speech last week, Aung San Suu Kyi said all people in Arakan State "have access to education and healthcare services without discrimination." For critics, however, that's simply not true — a contention supported by a report that Suu Kyi's own government has embraced.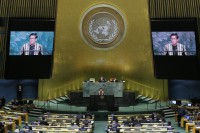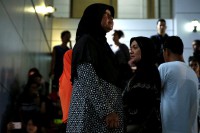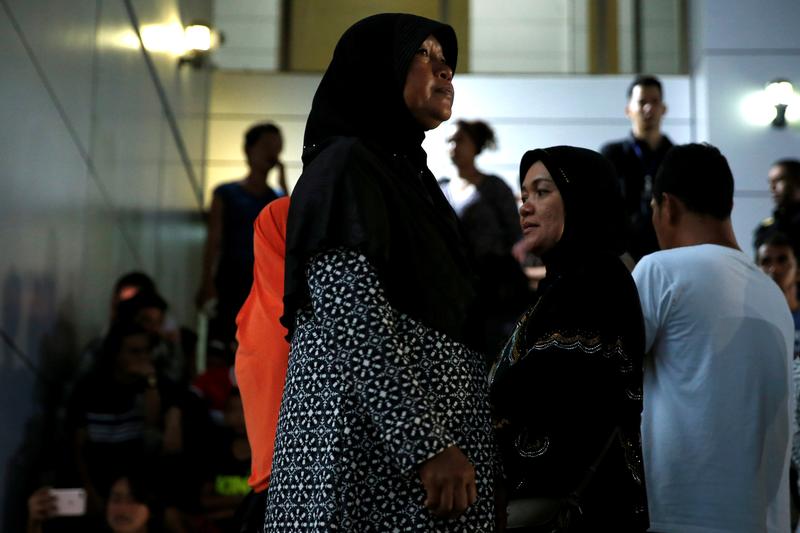 More needs to be done to ensure that human traffickers are brought to justice and Rohingya migrants are protected, rights groups said on Thursday, after a trial in which 62 people were convicted of crimes including trafficking and murder.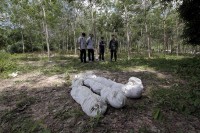 A judge handing down verdicts in Thailand's biggest human trafficking trial on Wednesday had announced 21 guilty verdicts by mid-morning from 103 defendants, with judgments expected to last late into the day.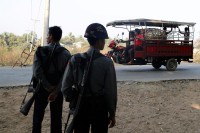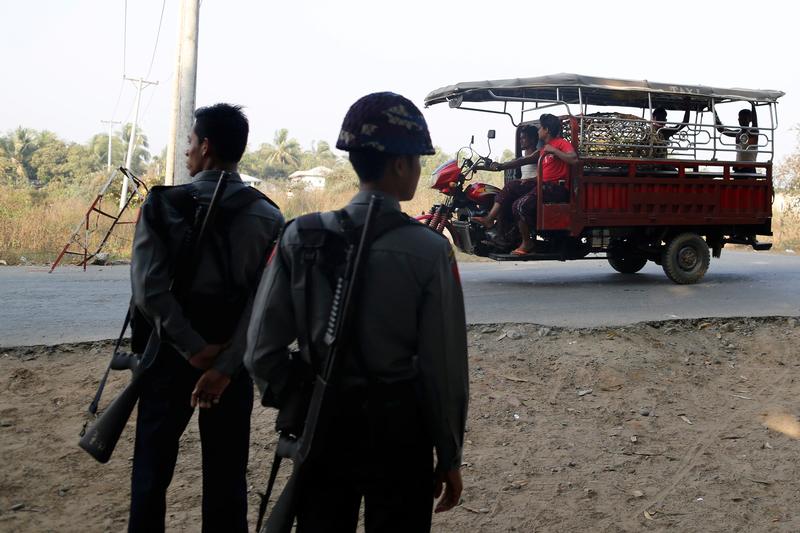 Security forces are on high alert in Sittwe amid communal tensions following the death of a Rohingya Muslim man yesterday.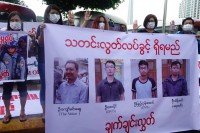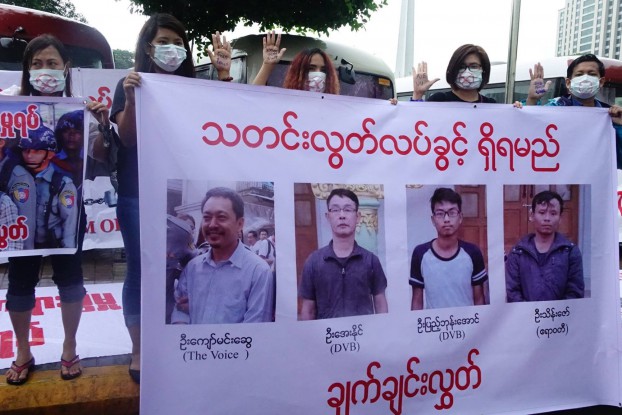 The protesting journalists also launched a signature campaign, calling for the repeal of Article 66(d) of the Telecommunications Law.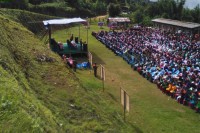 Three journalists arrested in Shan State are likely to be handed over to police "soon," a senior government official says, as questions mount as to why the men were detained and pressure grows on the military to reveal their whereabouts nearly 48 hours after they were taken into custody.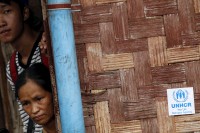 A damning new report from Amnesty International paints a picture of northern Burma in which the military continues to act with impunity, accused of human rights abuses tantamount to war crimes just weeks after the appointment of a UN fact-finding mission to probe such concerns.