327 Search results for
"Magwe Division"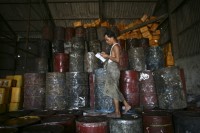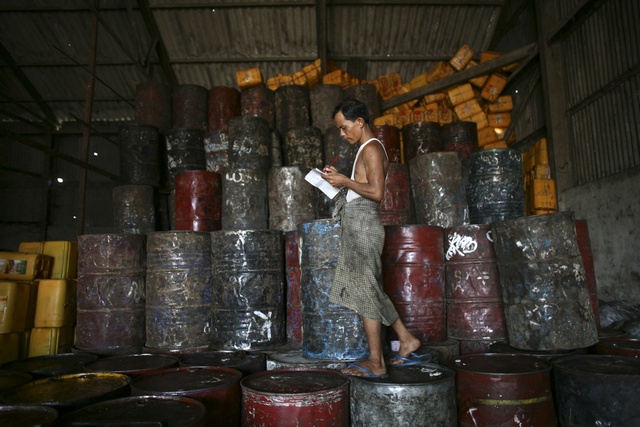 A new oil refinery zone is to be built in Magwe Division, a regional government minister announced this week.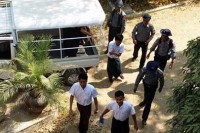 An appeal by four reporters from Unity Weekly news journal against their 10-year jail sentence is to be heard by Magwe Divisional Court, their lawyer says.
Mar 6, 2009 (DVB), Residents in Magwe division's Pokokku are taking random medication to prevent meningitis after a young local died two weeks ago from the disease. A monk in[…]
Dec 18, 2008 (DVB), An outbreak of foot and mouth disease has affected cattle, goats and pigs in Chauk township in Magwe division, central Burma, and villagers said they were[…]
Jan 15, 2008 (DVB), Two members of the National League for Democracy in Taung Twin Gyi township, Magwe division, were arrested on 13 January by unidentified government officials, according to[…]
Oct 19, 2007 (DVB), Local residents in Magwe division have speculated that local authorities have cancelled their annual rice donation due to worries that monks would refuse to attend. The[…]
Oct 4, 2007 (DVB), Fifty people have been arrested in Sittwe and another 50 in Pakokku, as well as an unknown number of monks, as Burmese security forces continue to[…]

Buddhist nationalists in Magwe division have become the latest to march in support of the controversial Interfaith Marriage Law.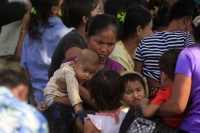 The pilot scheme will target non-registered children in Magwe, Moulmein and Hakha, and is part of a long-term goal to issue birth certificates to every child in Burma.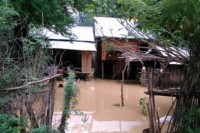 Local residents in Kanyin said their homes and farm equipment were damaged by an abrupt surge in the water level on Friday evening that also left farms and fields buried in mud.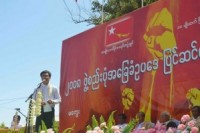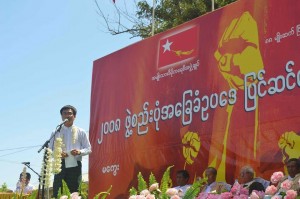 A group of 11 activists in Magwe Division, who are being sued in connection with a rally against constitutional Article 436, had their hearing postponed when the plaintiff failed to appear in court again.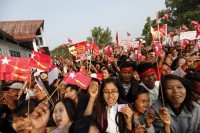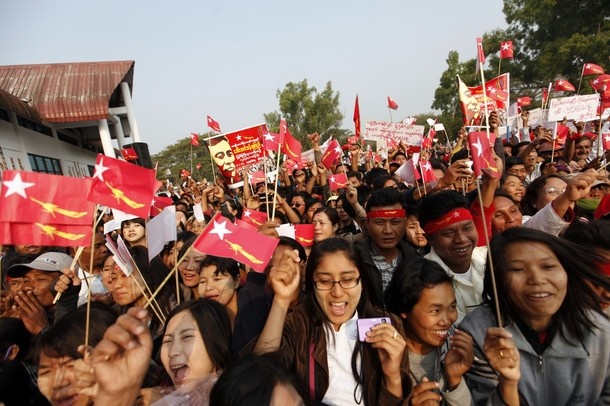 Eleven members of the NLD and 88GPOS who staged a rally in Magwe in June calling for a revision of constitutional Article 436 have now been charged with trespassing by local police.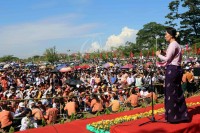 Two NLD officials and a member of 88GPOS stood trial in Magwe Division for using a loudspeaker without first obtaining permission authorities.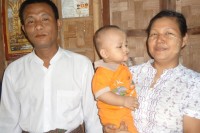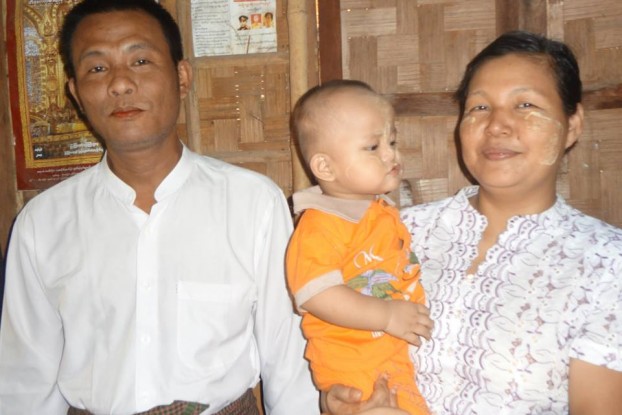 An appeal by DVB reporter Zaw Pe, sentenced to one year's imprisonment in April on charges of trespassing and disturbing a civil servant on duty, took place on Tuesday at Magwe Divisional Court.
Gold Petrol, majority owned by Singaporean conglomerate Interra, has expanded drilling projects in Chauk, Magwe Division. Interra announced to the Singaporean stock exchange on Friday that Gold Petrol has expanded[…]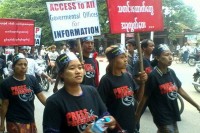 One month after a court in Magwe handed DVB video journalist Zaw Pe a year-long prison sentence, more than 200 protestors took to the streets of the central Burmese city to stage an unauthorised demonstration in support of press freedom.
Over 600 residents from towns across Mandalay and Magwe divisions gathered in Chauk, Magwe on Monday to call for change to the 2008 Constitution. The focus of the protest was articles 59(f), which bars[…]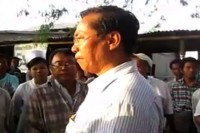 Nearly 1,000 residents in Aunglan, Magwe Division protested on Monday to demand the resignation of Ohn Myint, Burma's Minister of Livestock Breeding, Fisheries and Rural Development.

Residents in Magwe's Taungdwingyi stage a protest to demand the removal of a petrol station, which they claim is a safety risk.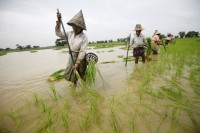 More than 2,000 acres of rice paddies have been destroyed by storms and heavy rains which submerged farmlands in Magwe division's Pwintbyu township during the last week of October.
Dec 15, 2008 (DVB), Farmers from Natmauk township, Magwe division, have been banned by the army from working on their land after filing a report with the International Labour Organisation[…]