Kachin IDPs sentenced to 5 years under Explosives Act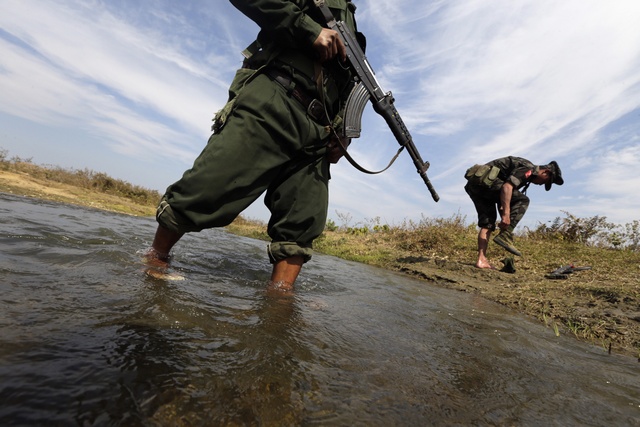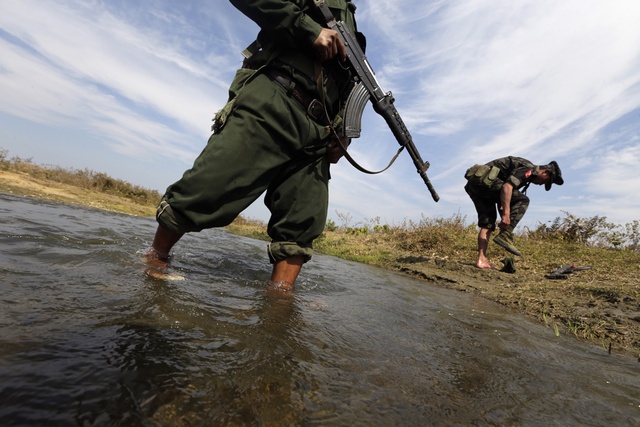 Two Kachin IDPs sentenced to two years in prison last month under the Unlawful Association Act have now been handed an additional five years, charged under the Explosives Act by the Myitkyina township court on 19 December.
Lahpai Gun and Brang Yone were previously sentenced along with two co-defendants under the Unlawful Association Act for allegedly making contact with the Kachin Independent Army rebel group, but were also charged under the Explosives Act in June 2012 following their arrest. They are being detained in Myitkyina Prison in the Kachin state capital.
Mar Khar, the lawyer representing the two, said the latest trial was unfair, and said his clients were subjected to torture and human rights violations during interrogation by the army's Military Affairs Security (MAS) intelligence branch.
"The two were subjected to horrendous human rights violations including insulting their religion and torture," he said. "Moreover, there was no prevalence of rule of law by the Myitkyina court – the verdict was in complete neglect of the law. There was no evidence to support the information the MAS provided, however the court assumed otherwise and jailed the two.
"The defendants gave sworn testimonies at the trial but the judge completely disregarded their statements and passed a verdict based only on the information provided by the MAS which they obtained while torturing the defendants."
Lahpai Gun and Brang Yone still face at least more charge under the Explosives Act for allegedly plotting a second bombing. The lawyer said the trial was repeatedly postponed as the government prosecutors often did not show up for court appointments.