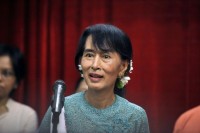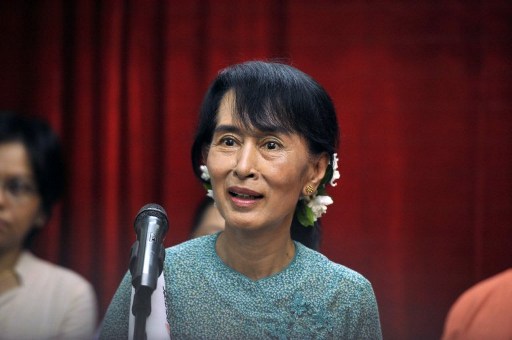 Opposition leader Aung San Suu Kyi is still making the rounds to assess support for Constitutional reform, with plans for a third trip to Mogok in Sagaing Division.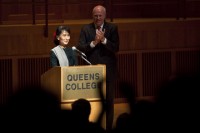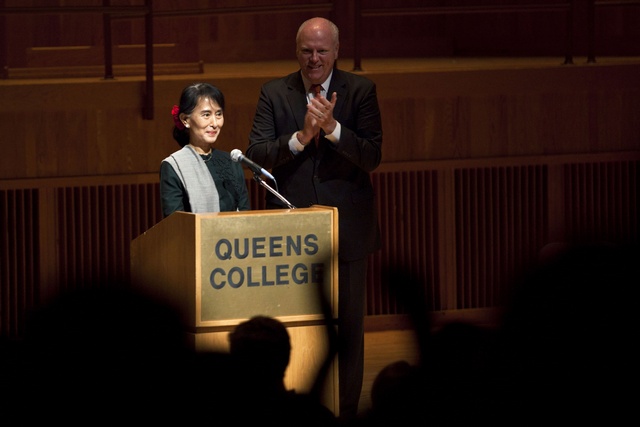 Following Aung San Suu Kyi's recent trip across the US to collect further accolades, the icon continues to attract criticism over her silence concerning the treatment of Burma's persecuted minorities


Aung San Suu Kyi visited polling stations to greet voters on Sunday. The NLD leader is contesting a seat in Rangoon division's Kawhmu township, where support for her is high.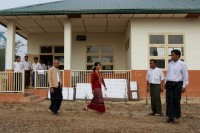 While Aung San Suu Kyi has spent weeks campaigning across the country to jubilant crowds, if the opposition leader is elected how effective can she really be in parliament?

Luc Besson's The Lady will be premiering later this year at the Toronto Film Festival. Leading lady, Aung San Suu Kyi, is played by Michelle Yeoh, and starring opposite her[…]
Opposition icon is released after seven years under house arrest and is currently addressing crowds from behind the gate of her compound in Rangoon

Inside the dilapidated lakeside mansion where Aung San Suu Kyi has been held a prisoner of the Burmese regime for nearly 15 years, the Burmese opposition icon will today celebrate[…]
*UPDATES ARE IN BURMESE TIME* 17.30: The lawyer of US citizen John William Yettaw has been named as Khin Maung Oo. Yettaw began the first day of his hearing at[…]
Mar 20, 2009 (DVB), The mother-in-law of imprisoned opposition leader Aung San Suu Kyi died at her house in London earlier this week from natural causes, according to a family[…]
Mar 18, 2009 (DVB), The lawyer of detained opposition leader Aung San Suu Kyi has sent a second letter to the government demanding a response to an appeal for her[…]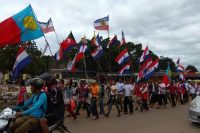 Hundreds of people turned out Tuesday to protest a statue of General Aung San in the Karenni State capital Loikaw, the latest effort to commemorate a man widely regarded as Burma's founding father that has run up against local resentment.