State-owned Myanmar Post and Telecommunications (MPT) announced that sales reached 900,000 SIM cards during the month of September. The total includes a batch of 250,000 SIM cards with redesigned MPT logos, produced[…]
Myanmar Post and Telecommunications (MPT) has launched its 3G SIM cards, priced at 1,500 kyat (US$1.50), in retail shops across the country. Customers must submit an ID card and two[…]
Mobile phone SIM cards issued by Ooredoo, which went on sale in Mandalay and Naypyidaw on Tuesday for 1,500 kyat (US$1.50) each, have already sold out, the Qatar-based firm says.[…]
Burmese domestic telecommunications firm Yadanapon Teleport is looking to distribute mobile phone SIM cards at 1,500 kyat (US$1.50) each beginning in August. Board member Shein Thu Aung said the company,[…]
Daw Thet Thet Khine, the chair of The People's Pioneer Party (PPP) has been appointed by the State Administrative Council as the Union Minister for Social Welfare, Relief and Resettlement,[…]
From 1 June, mobile phone customers in Burma will have to pay commercial tax on any purchases of SIM cards and top-ups following the passing of a new tax law.[…]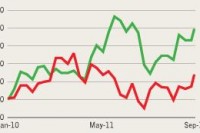 In business this week: SIM card sales rocket; Rangoon to privatise its rubbish collection; bringing Burma's beans up to scratch.
There are now 18 million mobile phone SIM cards in active use in Burma, up from one million in 2012, according to Reuters. When they were first introduced after the[…]

On this week's episode of DVB Debate, the panel discusses the impact that mobile technology has had on Burmese society since the sudden and widespread introduction of cheap SIM cards and smartphones.

In this episode of DVB Debate, the studio examines what a modernising telecommunications market means for Burma.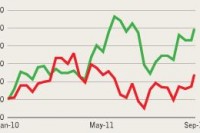 P&G joins US Chamber of Commerce in Burma; Telenor turns on its network in Burma; PTTEP to increase Burma investment by US$3.3bn; No tax exemption for INGO workers;
Norwegian telecom giant Telenor became an active mobile network service provider in Burma on Saturday, 27 September. The network, currently active only in Mandalay, will expand to Naypyidaw and Rangoon[…]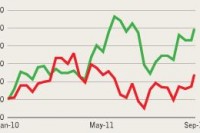 Germany's KfW and GIZ pledge €27 million for development; Govt gives green light for wine imports; Nestlé to open factory in Burma; Burmese investment forum held in New York; CAOG Sarl to begin energy production
Recently launched Myanmar Post and Telecommunication (MPT) SIM cards are facing connectivity issues in many parts of Burma due to lack of network towers. The 1,500 kyat (US$1.50) MPT SIM[…]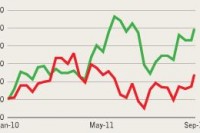 Burma attracts $3bn in foreign investment this year; New 5,000 kyat notes to be circulated on 1 Oct; MOGE, Brunei sign production agreement for onshore block; Indonesian state bank to open in Rangoon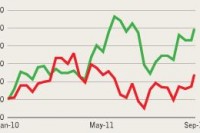 Ten new markets to be built in Rangoon; Dawei SEZ to resume in November; Cummins to provide hybrid power in Burma; MPT launches 3G SIM cards; Burma to open three new border trade stations.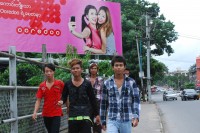 Despite promises of better voice connection and access to the Internet, mobile phone users in Rangoon say that Ooredoo's services are falling short of high expectations.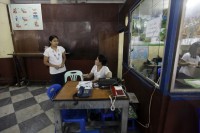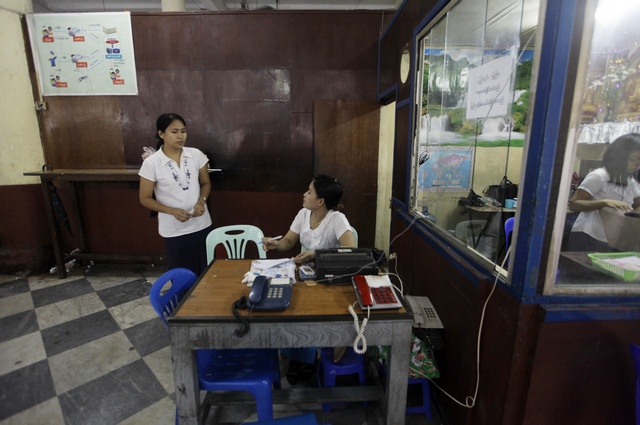 With foreign firms Ooredoo and Telenor poised to enter the Burmese telecoms market, Myanmar Posts and Telecommunications must improve upon its slow and unreliable reputation.

Watch today's top stories with Angus Watson.

Ooredoo's cheap SIM cards are ending up on the black market, with even official dealers selling them at higher prices.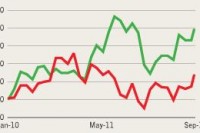 Burmese currency remained stable, SMEs assessed for loan eligibility, mobile access increases as Ooredoo issues affordable SIM cards, and gas exports to China keep a slow but steady pace to CNPC, the world's fourth-richest company.