23 Search results for
"quadripartite"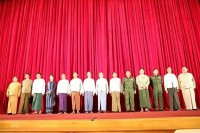 Aung San Suu Kyi was disappointed by today's quadripartite meeting between the Burmese government, parliament, military and political parties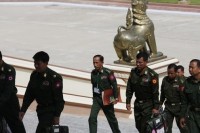 Burma's President Thein Sein announced plans on Wednesday to hold a meeting between representatives of the government, parliament, military and political parties.

Burmese opposition leader Aung San Suu Kyi on Sunday called the government's refusal for quadripartite constitutional discussions as "inconsistent" with reform, during an address to the Burmese community in Melbourne, Australia.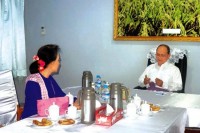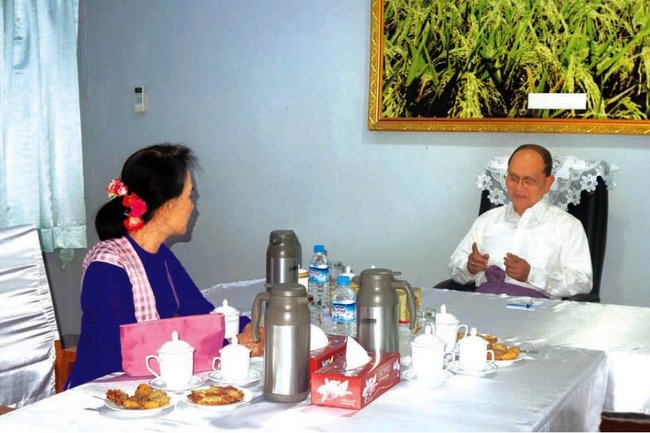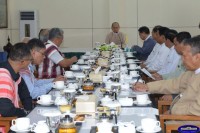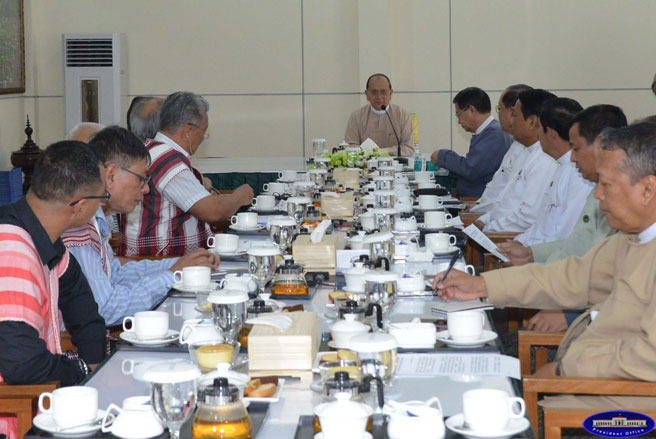 As Karen National Union representatives meet with President Thein Sein, the group announces it is not yet prepared to sign a ceasefire agreement.

Education campaigner Dr Thein Lwin says he will continue to represent protesting students, despite Aung San Suu Kyi's vow to strip him of his party rank.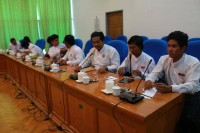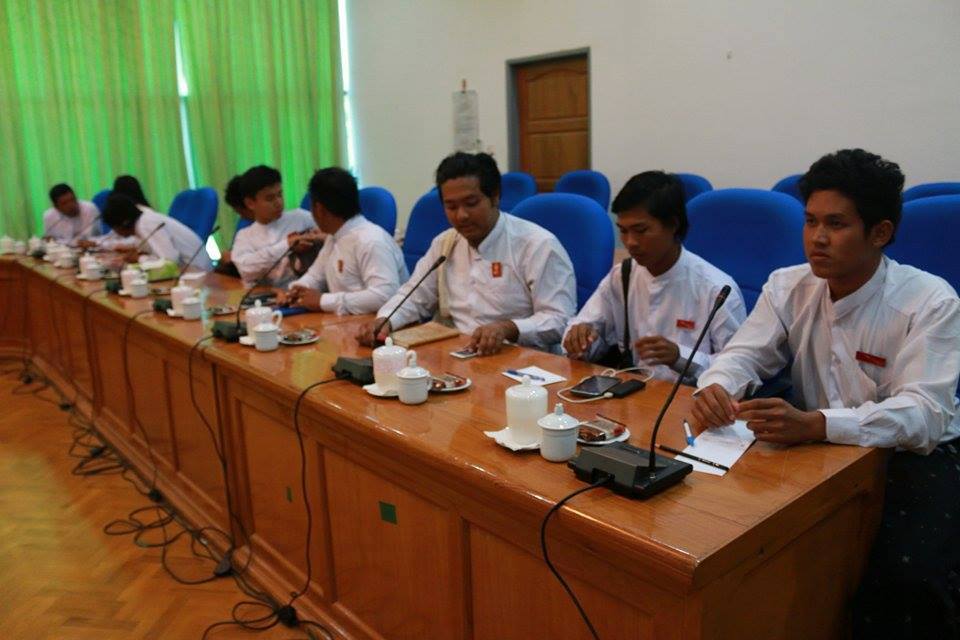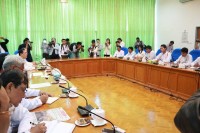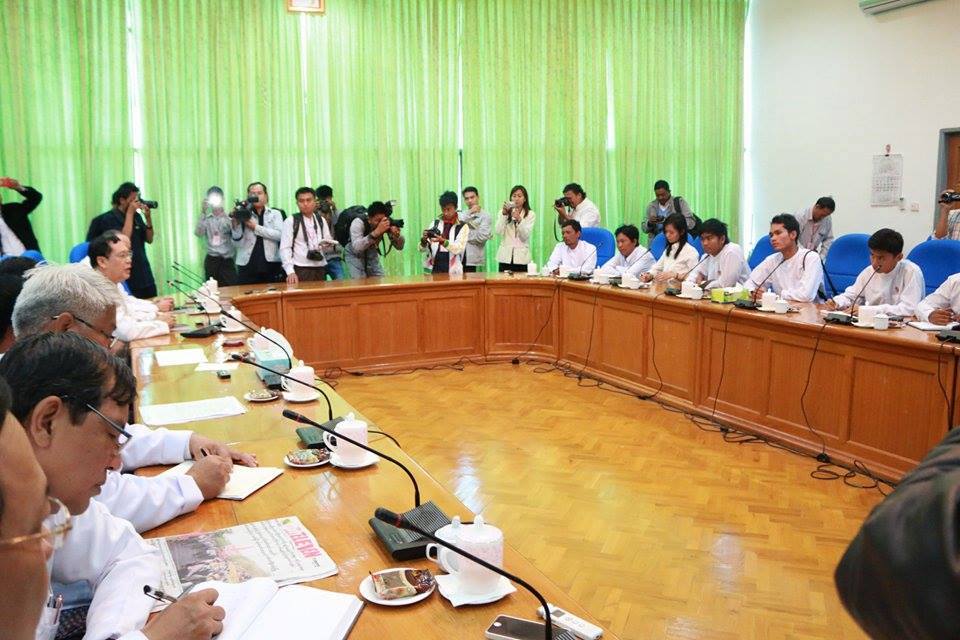 Four-way talks to discuss the controversial National Education Bill are agreed in a pre-negotiation meeting in Naypyidaw.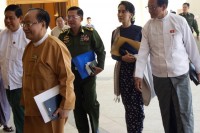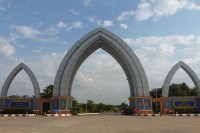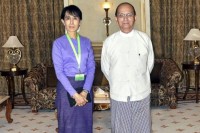 President Thein Sein, opposition leader Aung San Suu Kyi, Commander-in-Chief Snr-Gen Min Aung Hlaing, and three others are to lock horns in Naypyidaw for a debate on constitutional reform.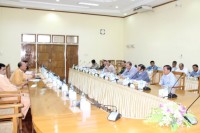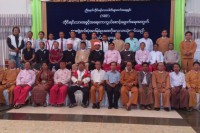 A statement by the Nationalities Brotherhood Federation calls for the signing of a nationwide ceasefire before the end of the year, and a framework for political dialogue before the 2015 elections.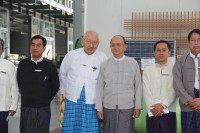 Burma's Interim Press Council, a semi-independent oversight body established in 2012, met with President Thein Sein on Friday in Naypyidaw, where they agreed to a mandate granting the council mediation rights over disputes involving the media.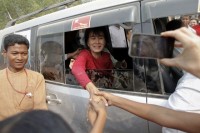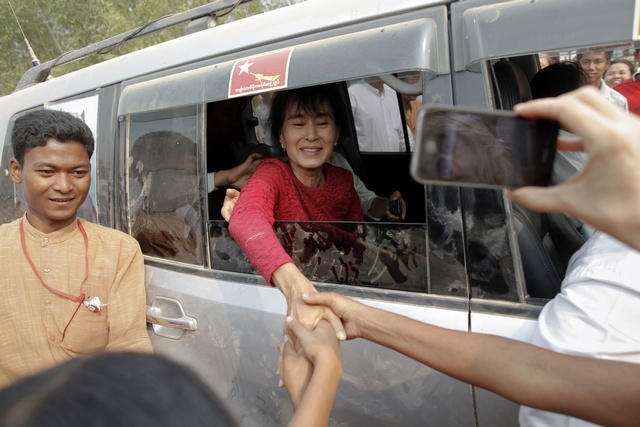 Hundreds gathered in central Burma's Mandalay on Sunday demanding abolition of Article-59(f) of the 20008 Constitution, which bars opposition leader Aung San Suu Kyi from the presidency.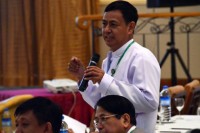 The war of words continues between Burma's opposition leader Aung San Suu Kyi and Presidential spokesman Ye Htut. In an exclusive interview with DVB, Ye Htut maintains that the president is unable to fast-track Suu Kyi's proposal to hold talks on constitutional reform.