446 Search results for
"Irrawaddy Division"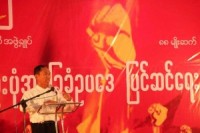 A rally for constitutional reform was staged in Henzada, Irrawaddy Division on Friday.

Villagers across Irrawaddy Division are abandoning their homes in droves after warnings that floodwaters would remain well over danger levels in the days ahead.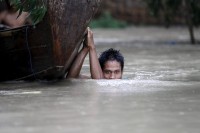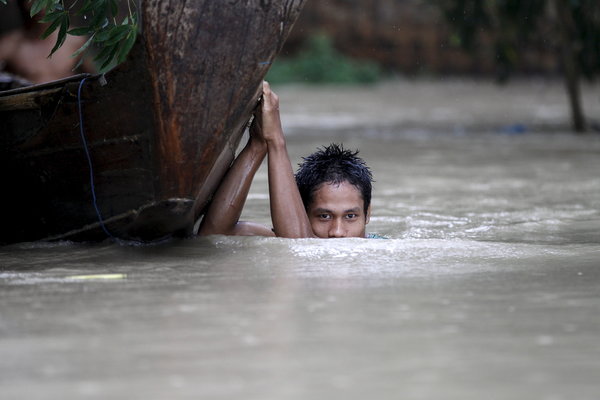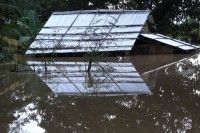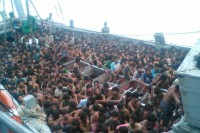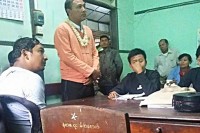 Wai Yan Aung of Bassein Government Technical College, a leader of the Irrawaddy protest against the National Education Law, was jailed under Article 18.
Burma's union government has allocated a budget of 6 billion kyat (US$6 million) to Irrawaddy (Ayeyarwady) Division for the 2015-16 fiscal year. Some 1.5bn kyat will go towards poverty alleviation;[…]

People living on the bank of the Irrawaddy river say they had no warning before they saw their squats bulldozed ahead of a visit by the Norwegian royals.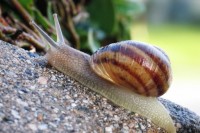 A plague of imported snails has destroyed more than 1,000 acres of rice fields in Irrawaddy Division's Dedaye Township, local farmers have told DVB.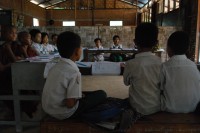 The headmaster and the village headman sell off a school property in Irrawaddy Division, without providing any prior notification to the staff, trustees or villagers, claim the local residents of Sakhangyi village in Irrawaddy Division.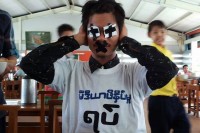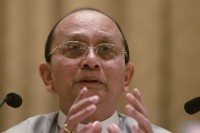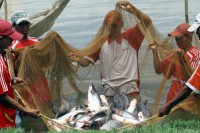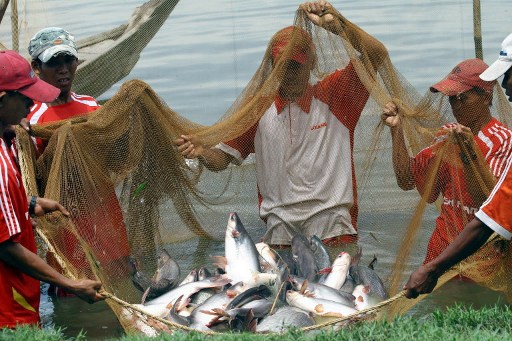 Some 150 villagers gathered on Tuesday morning in central Burma's Irrawaddy division to protest a government scheme they say is preventing them from fishing in local ponds to earn a livelihood.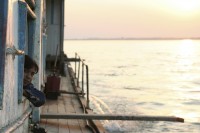 An excessive amount of weight is said to have caused a ferry to capsize on the Irrawaddy River, leaving at least four dead
Residents speak of bewilderment after two more devices are found in Henzada following yesterday's bombing at a local government office
Explosion causes minor damage as second unexploded device is found in the compounds of separate local government office
Warning to goes out to fishermen off Burma's southern coast as heavy winds threaten to worsen an already fragile situation
Children as young as five among victims as overloaded boat flips and capsizes close to Labutta in Burma's southern Irrawaddy delta
Water shortage problem compounded by polluted rivers and the termination of water-purification supplies from aid groups
May 12, 2009 (DVB), A lethal strain of dengue fever has hit Burma's southern Irrawaddy division, and left hospitals struggling to cope with the influx of patients, many of whom[…]
Sep 11, 2008 (DVB), The influx of donations and volunteer doctors after Cyclone Nargis has led to improvements in healthcare in hospitals in some areas of Irrawaddy division, locals said.[…]