49 Search results for
" illegal timber"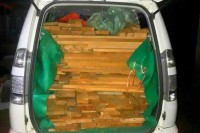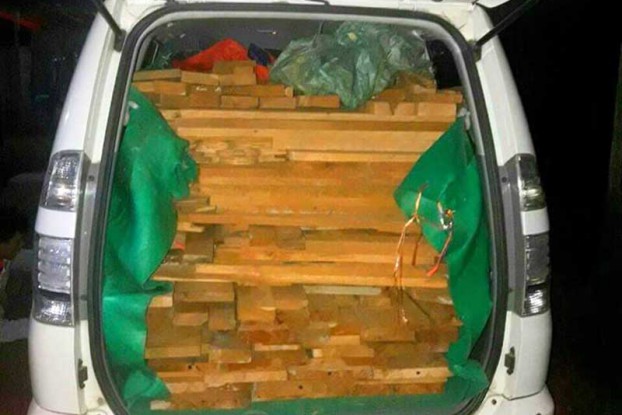 A search of the vehicle uncovered 246 planks of teakwood, weighing a total of just over one tonne.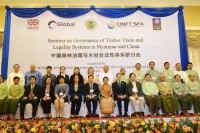 Oct 14, 2007 (AP) – Truckloads of illegal timber cross the Myanmar border to sawmills in China, while markets along the Thai border openly sell bear paws, tiger skins and[…]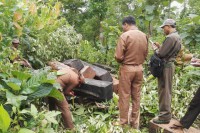 Police in Sagaing Division say there has been a noticeable increase in illegal logging activities since a one-year ban went into effect on 1 June.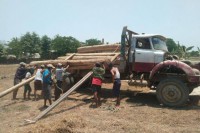 Burmese officials collecting bribes from timber smugglers despite evidence that illegal trade to China has dropped in recent years
Oct 21, 2009 (DVB), Deforestation in Burma continues to be a problem despite a drastic reduction in illegal timer exports into China, an environmental group has revealed. Illegal timber sales[…]
Illegal goods including jade and timber seized at Mandalay's airport and jetties between November and April were worth around 150 million kyat (US$150,000), according to officials. Maj. Aye Min Oo,[…]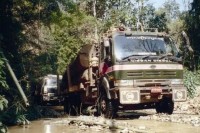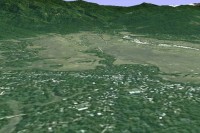 China's proposed guidelines for timber trade are insufficient and should be replaced with a legally binding ban on illegal wood, environmentalists said. London-based Environmental Investigation Agency submitted recommendations to the[…]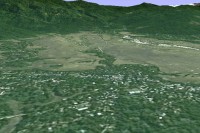 While the raw timber export ban is a step towards avoiding a regrettable transformation in one of Burma's major industries, it may only work in tandem with more reforms that tackle the country's deep-seated corruption.
Burma's Ministry of Forestry has announced that the government has awarded more than 110 million kyat (US$110,000) over the last year to forestry officials, police and private citizens who have[…]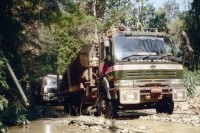 Burma's Ministry of Environmental Conservation and Forestry announced six months ago that a ban on the export of raw timber will go into effect on 1 April 2014. The Myanmar Timber Merchants Association has requested that foreign timber merchants cooperate with the government to stop illegal exports.

The Burmese government has announced a policy that will stop the export of raw timber starting next April. Environmentalists say the decision could save Burma's forests. Burma is one of[…]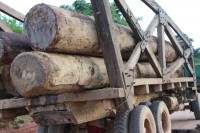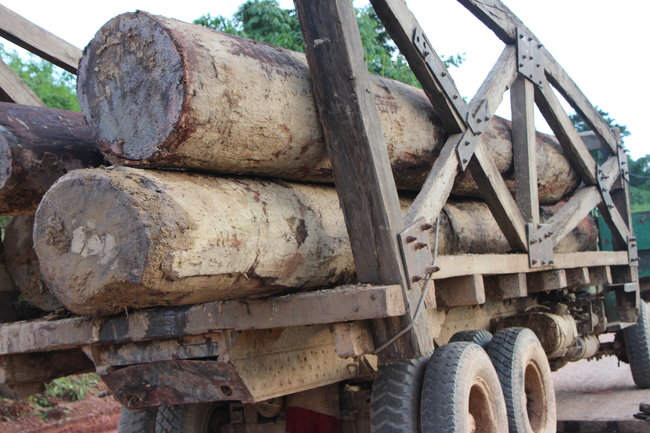 Law enforcement officials in Pegu Division's Kyauktaga Township open fire on trucks carrying illegal timber as they tried to run a checkpoint.
As of 8 PM, 13 Jan, a total of 17,827 samples were tested and found 523 new cases and 24 deaths. MoHS has reported 132,260 confirmed cases including 115,612 discharged,[…]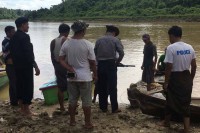 The body of a police officer who drowned after his boat capsized while chasing illegal loggers on a river in Sagaing Division earlier this week was recovered on Wednesday.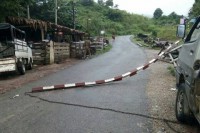 The incident is the latest in a spate of violent confrontations between law enforcement officials and illegal loggers in Kyauktaga Township.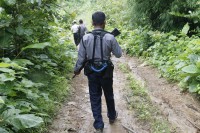 As the NLD government steps up efforts to protect Burma's forests, officers in the Pegu mountain range face off with increasingly violent loggers.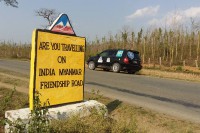 With India's pivot to the east, the country's border with Burma is taking on new importance, but remains a source of tension.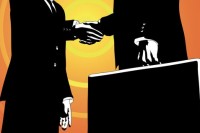 Organised crime businesses in ASEAN countries is in the order of US$100 billion per year – that is no less than the combined economies of Brunei, Cambodia and Laos.
A load of 2.4 million stimulant tablets were seized by the navy off the coast of southeastern Burma's Tenasserim Division last week, state-owned Myawaddy Television has reported. The seizure was[…]
Forests fast disappearing from the Irrawaddy delta's Bogolay township as locals fear for their livelihoods and the environment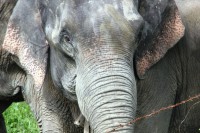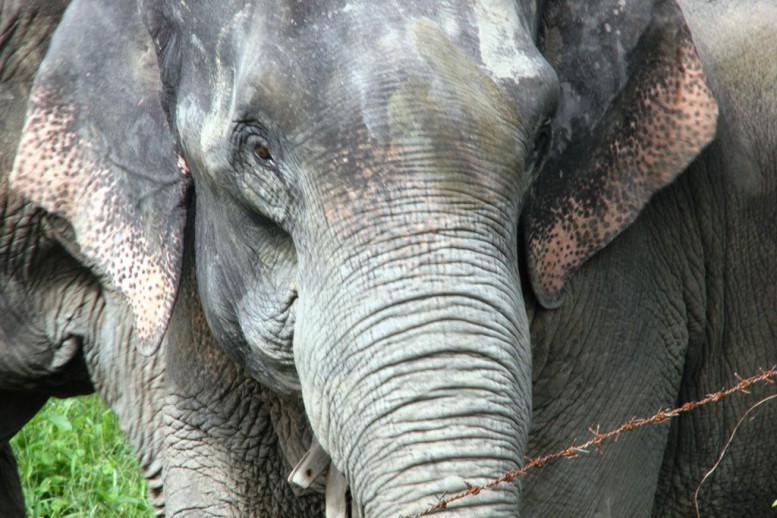 Elephant poaching in Burma is on the rise amid an increasing demand for ivory and other products made from elephant parts, such as its skin, which is used in traditional medicine.